If you haven't heard, the 2020 Report on the State of the Legal Market published by The Center on Ethics and the Legal Profession at Georgetown University Law Center and Thomson Reuters Legal Executive Institute, states that "Fundamental Shifts Are Disrupting the Legal Market." It's the title, as a matter of fact, and every legal publication in existence has published an article about the report with effectively the same title.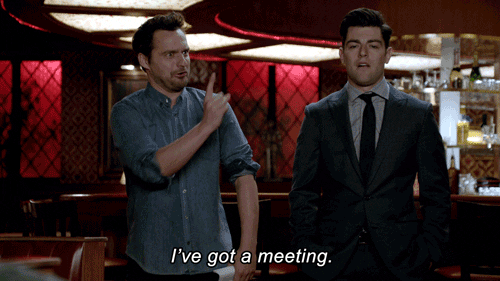 The "fundamental shift"...
The "fundamental shift" in the legal market is clients now dictate the cost of legal services and are "demanding improved efficiency, predictability and cost-effectiveness." Clients demanding cost-effectiveness, etc. was a "fundamental shift" that became prominent after the 2008 recession. At least in patent law, clients have been dictating cost and delivery for at least the last 10 years requiring capped fees, on-demand pricing, and pushing back hard against costs they deem provide no or little value (like patent searching). I assume this has been happening elsewhere in the legal market, particularly in transactional practice areas. This is nothing new.
The factor "disrupting the legal market" is competition. Alternative Legal Services Providers (ALSPs) have made a big impact on the legal market, driving down costs for legal work and capturing $10.7 Billion in potential revenue from law firms in 2017. ALSPs have experienced annual growth rate of 12.9% from 2015 to 2017 and an expected growth rate of 24% in the 2020's. Over this same period, law firm revenue remained effectively flat, rising about the same rate as the increase in billable rates. Meanwhile, according to the Association of Legal Administrators 2019 Law Firm Leader Survey on Outside Counsel Guidelines, U.S. firms are writing off up to 20% of their fees to comply with client demands.
More concerning still is the enmeshment of ALSPs with corporate legal departments. Joy Saphla, President of Strategic Solutions at Morae Global, a tech-enabled ALSP recently told Above the Law, "That we should drop the A [from ALPs] and simply call them LSPs. Legal services have become a three-way ecosystem of legal departments, law firms, and LSPs." The goal of ALSPs seems pretty straight forward: Push firms out of non-litigation corporate legal work.
Many firms are experimenting with alternative fee arrangements that allow clients to dictate the cost of legal services. Ballard Spahr created the Client Value and Innovation Program several years ago, which according to it's chief client value and innovation officer saved clients $100 million in 2018. Perhaps by coincidence, Ballard Spahr reported total revenue of $415 million in 2018, making the $100 million in savings 19.4% of their potential gross revenue. Personally, I think alternative fees can work, but the cost savings need to be accounted for.
Other firms are embracing ALSPs. This week Hogan Lovells announced that they are partnering with Elevate to create a "legal delivery" center in Phoenix, Arizona. The center will apparently focus on e-discovery. This appears to expand Hogan Lovells relationship with Elevate, which began in 2018 with a "flexible lawyering" program. Polsinelli recently announced a partnership with UnitedLex to create a litigation support and e-discovery, which will reduce the number of documents their lawyers need to review by up to 90%.
It makes sense that e-discovery partnerships are occurring. E-discovery ALSPs have been around for a very long time, and the e-discovery technology created and deployed by these ALSPs has a proven track record, driving e-discovery costs down from $300-$500 per GB of information in the early 2000's to less than $40 per GB now. Some of this savings was passed on to clients. Most of this difference improved ALSP bottomline. It's hard to find how law firms profited from better e-discovery technology at least because reducing the number of documents that need lawyer review results in fewer billable hours. Embracing e-discovery now feels a lot like mining a dry well to me.
ALSPs are doubling down on technology to continue to expand their reach. Axiom, an ALSP that is focused on relatively complex work like contract negotiations, rebranded one of its two recent spinouts Axiom Managed Solutions as "Factor" and intends double the size of the company. This week Elevate announced that it hired Brian Kuhn, Founder and global leader of IBM Watson's legal consulting practice, as Vice President of its new Digital Strategy and Solutions business unit, in what Artificial Lawyer called a "Seriously Big Hire." Both Elevate and Axiom are well funded and both have signaled an intent to increase their influence in the legal market beyond e-discovery.
This doesn't paint a pretty picture for law firms. The wolves, ALSPs, are at the door quickly gobbling up revenue and cozying up to clients, while law firms are giving away 20% of their potential revenue to retain clients.
What's a lawyer to do? Tune in next week for Part 2, where we'll discuss how technology can level the playing field.