Tis' the season for gift giving!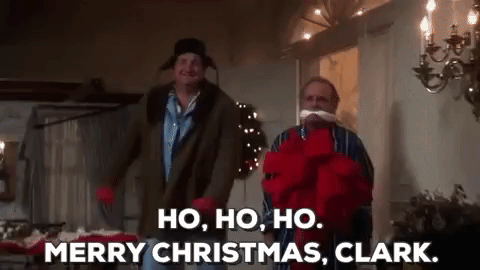 Don't end up like Mr. Shirley! Reward your favorite patent attorney with a gift from DorothyAI's gift giving guide.
The internet is inundated with gift giving guides for her and him, grandparents, friends, colleagues, professionals and hobbyists of all sorts. Lawyers get their due in several lists. Among the frosted glasses emblazoned with scales, ornamental gavels, colorful prints illustrating justice, and books describing famous cases and litigators, the humble patent lawyer is lost, unless you're in the market for a framed patent printed on fancy paper.
Patent Lawyers Rejoice! The team at DorothyAI has your backs! We have compiled a gift giving guide just for you.
The Timeular Time Tracking Device is the perfect choice practical gift givers. What patent lawyer doesn't want to track their time with a timer shaped like a Dungeons and Dragons eight-sided die! A little black paint and a dragon sticker or two and it's Friday night all over again.
What client wouldn't be impressed by a patent lawyer sporting a personalized Viewmaster (eh hmm, 3d viewer). Eliminate the need for 2.5 miles of cable, 3-5 dongles, 20 minutes of set up time, and a trip (or three) from the IT person necessary to connect a laptop to the malfunctioning conference room projector or over engineered LCD screen. Plus, PowerPoint is boooooring... Clients will be lined up around the block at least according to their promo video!
The more demur professional will appreciate the thought that went into TechWear cufflinks and earrings made from discarded circuit boards. These accessories tell the story of a lawyer that loves both the law and technology. Cufflinks are a bit too understated? TechWear's circuit board tie is sure to grab a clients attention. Available in Power, Bow, and Bolo...
Remember those 3-5 dongles? KableCard combines them all in a tiny package that fits in your wallet. What?!?! How about a similarly sized charger? HyperJuice has this covered. Never leave home without them!
Nothing says, "I nailed it!," like a desktop organizer featuring a hammer on a spring. The product liability lawyer down the hall will surely appreciate this gift in the coming years. Gifting two lawyers at once? You're a genius.
The discerning partner will no doubt reward their hard working associates with a little something to make them feel appreciated. May we suggest a set of magnets from our friends at biglawfail.com extolling the virtues of the billable hour? Nothing says "Get those hours in!" like a magnets that discretely says "Get those hours in!"
As you may know, I'm a big fan of silkscreening, so a tee shirt or two have got to make the list:
Never miss an opportunity to attract new clients with a tee explaining that you'll work for tacos. In reality, I've worked for less.
Does your giftee work in the chemical, materials, or pharmaceutical industry. "LAWYER" spelled Lanthanum (La), Tungsten(W), Yttrium(Y), Erbium (Er) is sure to be a hit.
Finally, my good friend Jessquire could really use a LAWESOME tee or sticker...
Have a great holiday!