TechCrunch reported this week that Atrium LTS (Legal Technology Services), which bills itself as a corporate law firm, laid-off most of its lawyers, becoming the first "corporate law firm" with no actual lawyers. This would seem to be a surprising turn of events.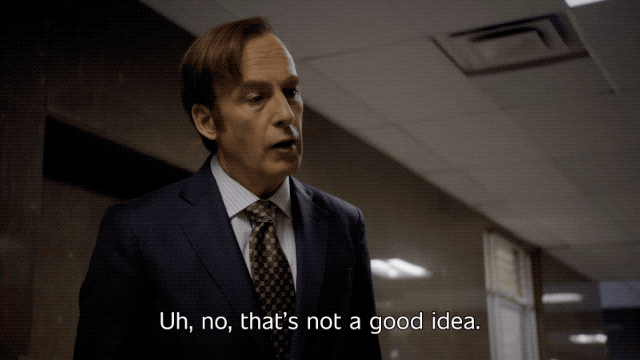 Client reaction to Atrium's decision to lay-off legal staff has been definitive.
But is it…
Atrium found its niche in the startup community by providing low cost legal documents and advice to startups for $500 per month. Offering cheap, on-demand legal advice from lawyers was apparently a bigger draw for Atrium's customers than the software they developed to facilitate the interactions between lawyers and clients. Atrium decided it was losing money on the lawyers time because it was much less expensive than competitors. They decided to completely gut their in-house legal team and outsource legal services to third-parties.
This raises two issues that the legal industry needs to address:
The cost of legal services. I talk to start-up founders everyday who complain that all they do is pay lawyers. After your first year deferred payments and discounts expire offered by many firms to get start-ups in the door expire, start-up clients are on the hook for legal fees that they aren't expecting. This has bred resentment from start-up business leaders and VC's who are now bent on developing AI that performs the tasks lawyers do for these start-ups like drafting contracts, creating cap tables, and filing formation documents. At least once a month a potential funder asks me whether Dorothy will eventually be able to draft and file patent applications. My answer: No.
Alternative legal service providers are coming for your jobs. I've highlighted this in previous newsletters and LinkedIn posts. In 2018, alternative legal providers cost law firms $10.7 billion. This may not be high level legal work, but it was once handled by law firms. Non-lawyers now perform these tasks at a fraction of the law firm price and state governments are making it easier for non-lawyers to perform more sophisticated legal work, weakening the position of state bars in favor of economic development. Each of the big four accounting firms are investing in alternative legal services, intrigued by the notion of capitalizing on expanding market for low cost legal work. If you are transactional, corporate, or patent lawyer, ALS providers have you in their cross-hairs.
Clients clearly want to talk to a real person. Demand for Atrium's lawyers time makes this obvious. For whatever reason, Atrium decided that the only way to provide low cost legal services was to eliminate the lawyers from their staff and gambling that electronic communications via their software platform will satisfy their clients/customers needs.
I'm going to go out on a limb here and say it won't. I've been serving clients, many of them early stage companies and start-ups, for 15+ years. I can't think of a single client that didn't prefer to discuss legal issues by phone or in person over communicating electronically by, for example, email. More importantly perhaps, discussing sensitive legal and business issues by email creates a written record of the conversation that could be damaging if it is made public. Communicating the old fashioned way, i.e. by talking, is definitely best practice.
Why don't we give your clients what they want: YOU!
Time is the key factor that technology provides. Saving time does not necessarily equate to fewer billable hours, but it does improve the quality/value of those billable hours. Most clients have no problem paying their lawyers for the time they spend meeting with them and discussing complicated legal issues. On the other hand, clients hate paying huge bills for work that they don't actually see, for example, time spent doing clerical tasks and drafting agreements/applications/filing documents, etc. Well designed legal technology takes these clerical and often repetitive tasks off your plate, giving you more time to spend with your clients adding value to your engagement.
In other words, technology can be used to improve lawyers VALUE to the client. For example:
Dorothy, our AI driven patent search platform, was designed to reduce the amount of time necessary to carry out a quality patent search. In fact, you can run a high quality search while you're talking to your client. This (i) gives you more time to talk with your client, and (ii) the information necessary to have more meaningful discussions about the issues.
Companies like Casetext and Ross Intelligence are using AI to search case law to achieve the same goals, i.e. putting information in the hands lawyers so they have more time to have meaningful discussions with their clients.
Specifio uses claims to create a first draft patent application. By compiling a basic application, Specifio's product gives patent lawyers more time to discuss the novel aspects of their inventions and create strategies for protecting these innovations in their claims, rather than cutting and pasting basic information into a draft application.
Atrium's decision to lean into technology and embrace alternative legal services ignores the interplay between cost and value to improve profits. Atrium's data clearly illustrates that clients want to talk to lawyers. There is real value in these communications, and clients typically don't mind paying for them. Leveraging technology to reduce clerical and repetitive tasks in favor of spending more time with your clients improves the lawyers value to the clients, and gives clients what they want.